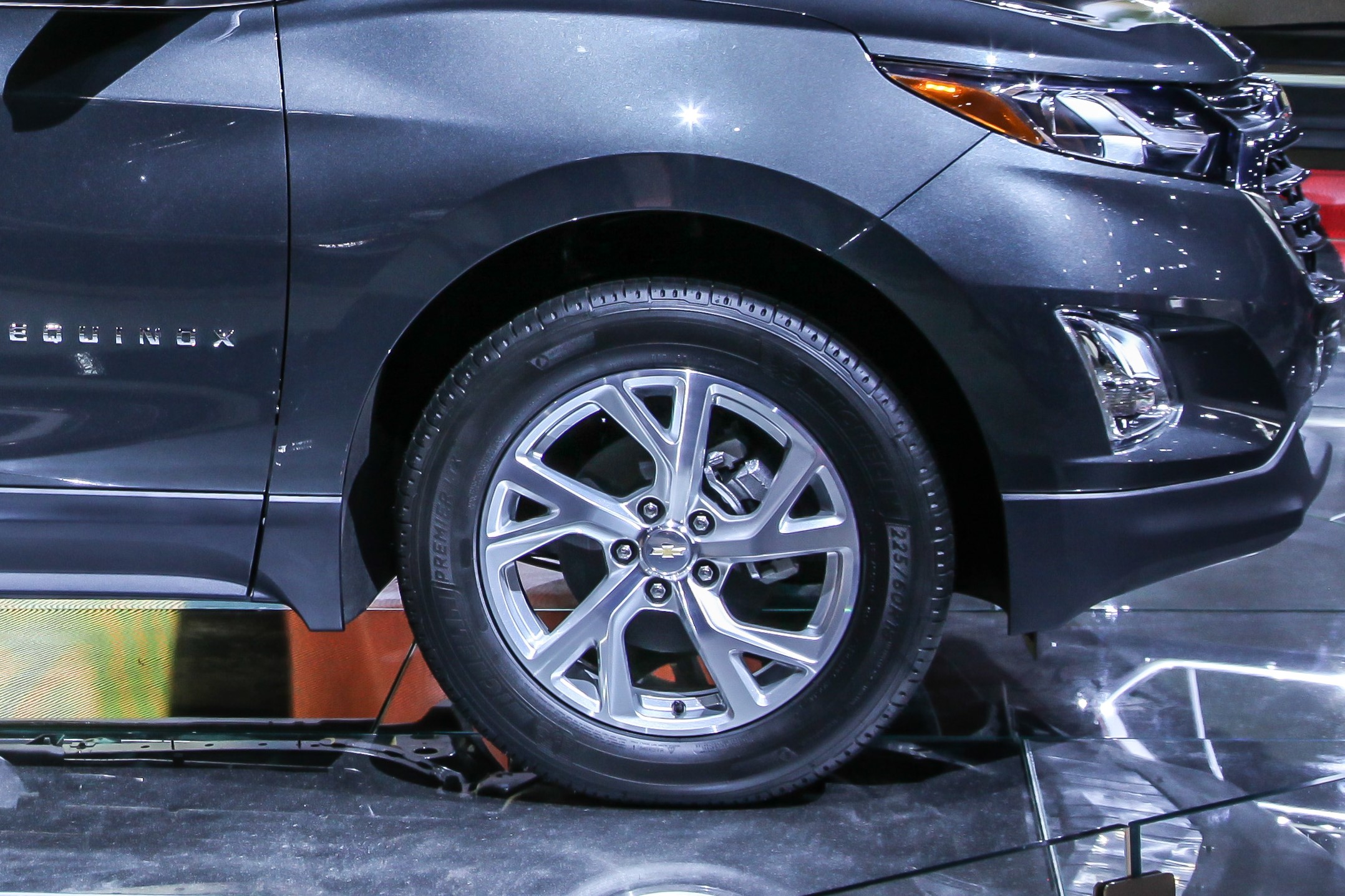 Shop Now
TireTutor helps you buy the best Chevrolet Equinox tires at the best price. We do price and quality comparison shopping for you from dealers and repair shops near you. Here's what you need to know about Equinox tires.
As one of the most popular compact crossovers on the road today, the Chevrolet Equinox is a good choice for you if you want a dependable vehicle with a comfortable ride and excellent handling in all types of weather. Of course, the tires that you put on your Equinox also determine your comfort and safety. If it is time to invest in new tires for sale, consider some of the following possibilities based on your needs.
Best Types of Chevrolet Equinox Tires Near You
When searching for tires for sale near you, it is important to be aware of the different tire sizes based on your trim level. The most common option is the 17-inch rim, which is found on the L, LS and LT trim levels. If this matches your vehicle, you should consider the BFGoodrich Advantage T/A Sport LT tires. These tires come in at a reasonable price and offer you great all-season performance. They offer superior safety even on the snow thanks to locking 3D Active Sipe Technology. If you want an even more affordable option, Sumitomo Touring LS H are great touring tires that offer a smooth ride while limiting road noise.
For higher level Chevrolet Equinox trim levels, you may want to consider Michelin Premier LTX or Continental CrossContact UHP tires. These tires both offer excellent handling and a more luxurious ride in all road conditions. However, Michelin offers better traction in snowy weather while Continental is an excellent choice for extensive highway travel in dry conditions.
You will need to purchase new Chevrolet Equinox tires regularly for the best driving experience. If you drive approximately 15,000 miles per year, you will probably need new tires every four to five years. Even if you do not drive that much, you may still want to consider new tires approximately every five years because the materials that make up the tires eventually break down.
When searching for Chevrolet Equinox tires, be sure to ask a trusted tire dealer near you for expert recommendations. This will help you get the tires that best meet your driving needs while also fitting into your budget.
Find the Best Chevrolet Equinox Tires Near You
Check Out all Available Tires Near You
An average price for a P225/65R17 tire for a Chevrolet Equinox normally costs about $162 per tire, or about $189 installed at a tire or repair shop near you.
Find out more about TireTutor: Read
To find a tire store or auto repair shop near you in Greater Boston, Brookline, Cambridge, Dedham, or Somerville, check out a list of stores HERE.