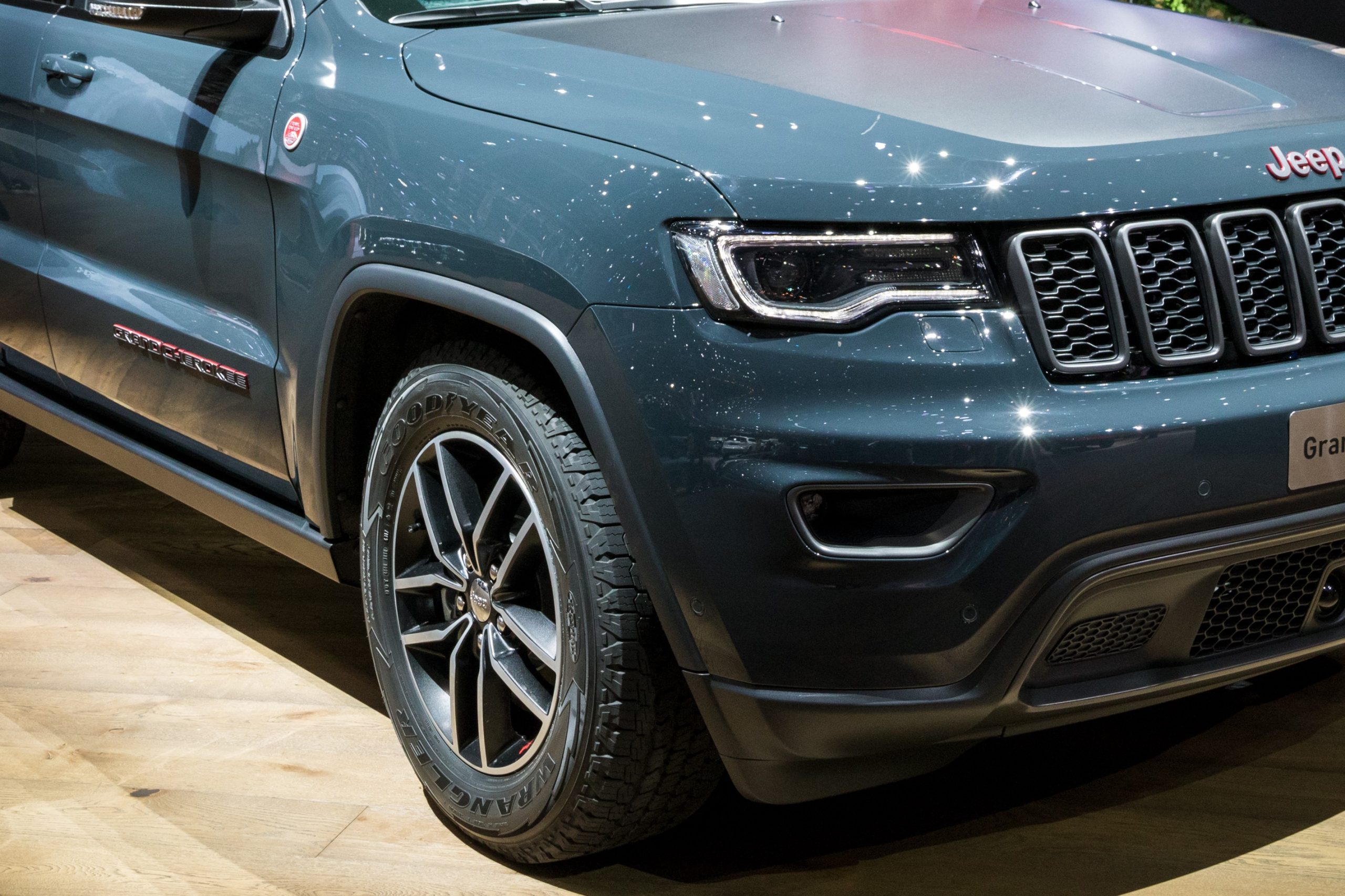 Shop Now
Looking to buy Jeep Grand Cherokee tires near you? Here's what you need to know about Grand Cherokee tires.
The Jeep Grand Cherokee is a popular midsize SUV known to be quite dependable. While regular maintenance is certainly an important part of its long expected life, the tires on your Grand Cherokee are also going to affect your overall drive quality significantly. If you have driven tens of thousands of miles on your current tires or are dissatisfied with the amount of road noise or bumpiness on your drives, consider purchasing new Jeep Grand Cherokee Tires from a tire shop near you.
What You Should Know About Jeep Grand Cherokee Tires
It can be difficult to select tires for your Grand Cherokee simply because there are so many options. This vehicle can be used for both on-road and off-road needs, meaning that you will have to choose the tires that best fit your driving style. However, most people choose to use their Grand Cherokees mainly for on-road activities with a bit of light off-roading on the side. Therefore, you will probably be best served by tires with excellent performance on paved roads.
Top Tires for Sale for Jeep Grand Cherokee
All-season tires are the most popular variety for Grand Cherokee owners. They perform especially well on streets and highways, work well on wet and dry roads and give great performance while reducing road noise. Bridgestone Dueler H/L Alenza Plus tires provide nearly the quietest drive you can find and give you an amazing 80,000-mile warranty.
However, if you are considering using your Grand Cherokee for off-roading, you may prefer to invest in all-terrain tires, which provide a moderately quiet and comfortable ride on highways while performing exceptionally well on dirt, mud and sand. Consider Continental TerrainContact A/T tires for their great traction in wet conditions and their unique ComfortRide technology.
Finding Tires Near You for Your Jeep Grand Cherokee
With so many Jeep Grand Cherokee Tires to choose from these days, it may feel impossible to find the best ones for your needs. Thankfully, a tire shop near you can help you choose from the myriad of options and can mount, balance, and install your tires for a comfortable, safe driving experience.
Buy the Best Grand Cherokee Tires Near You
Check Out all Available Tires Near You
An average price for a P265/50R20 tire for a Jeep Grand Cherokee normally costs about $228 per tire, or about $257 installed at a shop near you.
Find out more about TireTutor: Read