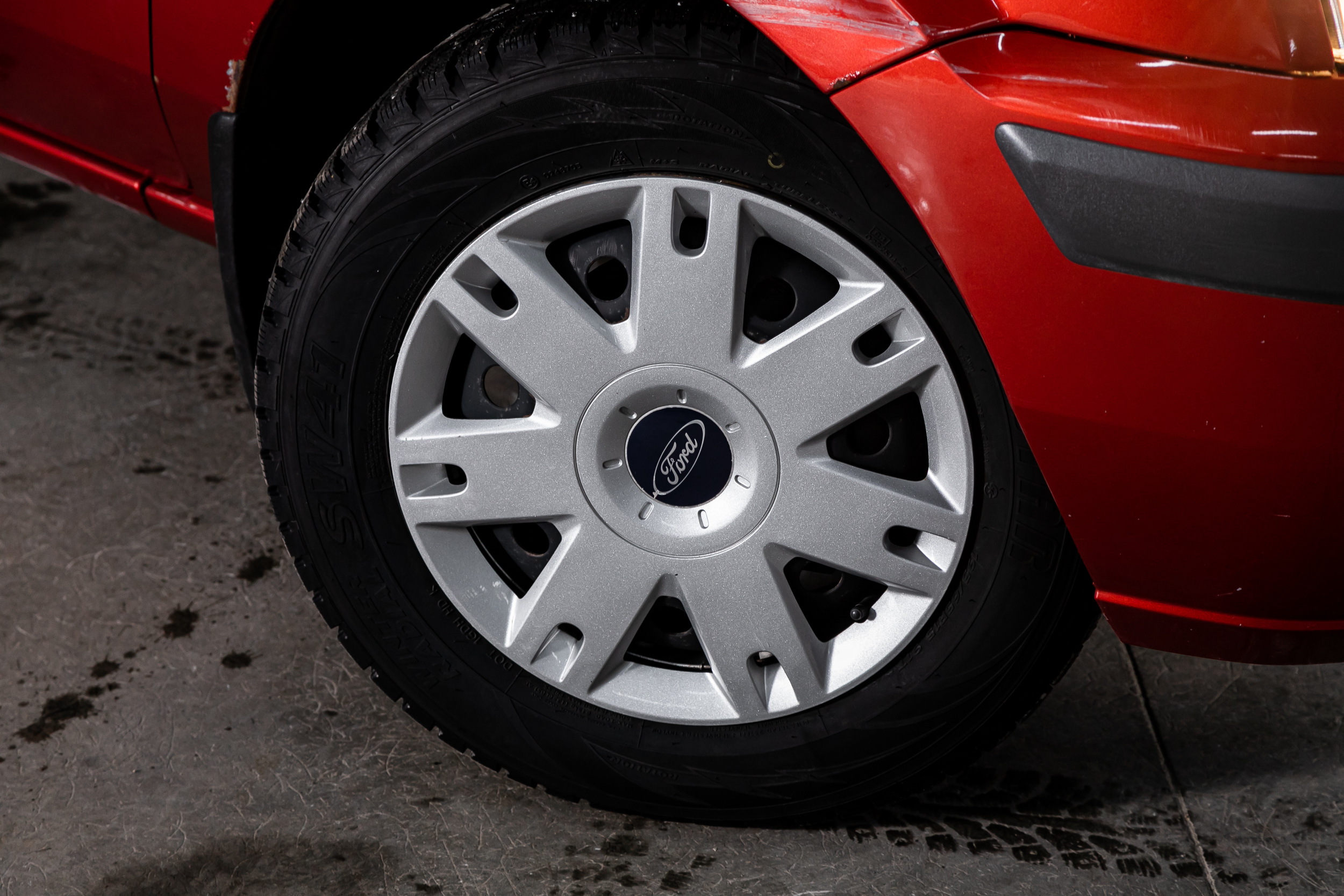 Shop Now
FORD FUSION TIRES NEAR YOU
TireTutor helps you buy the best Ford Fusion tires at the best price. We do price and quality comparison shopping for you from dealers and repair shops near you. Here's what you need to know about Fusion tires.
The Ford Fusion is a dependable family-friendly vehicle perfect for everything from long drives to busy city driving. However, without the right tires, your ride will definitely suffer. If you are looking for comfort, quiet and expert handling on your next trip, it may be time to upgrade to a better set of tire s for sale.
Best Types of Ford Fusion Tires Near You
Knowing which Ford Fusion tires will work best on your vehicle is imperative for ensuring an enjoyable ride. While the Fusion has a variety of rim options depending on the trim level you drive, there are a few all-around great tires that work on a majority of Fusions on the road today. The Continental TrueContact has a 90,000-mile tread life warranty, ensuring an enjoyable and safe ride for many years to come. In addition, this tire works incredibly well on wet and snowy roads, but you might notice that handling on dry roads is not as responsive.
Another good option is the General AltiMAX RT43. This tire also performs well on wet and snowy roads, and you may find that it is more of a joy to drive thanks to its responsive handling. This is an all-season touring tire, making it perfect for great comfort on long drives. With a 75,000-mile tread life warranty and a replacement tire monitor built in, you can rest assured that these tires will keep you safe every time you are on the road.
If you are looking for an all-weather tire that puts a premium on comfort, look no further than Pirelli Cinturato P7 All Season Plus tires. These offer more of a luxurious experience while providing an eco-friendly ride.
Of course, these are just a few of the many Ford Fusion tires that you will find near you. You will also find Michelin Energy Saver, Toyo Observe GSI-5 and BFGoodrich Advantage T/A Sport tires for sale, and you should certainly ask a tire dealer near you for the best option to meet your needs. With new tires on your Fusion, you can rest assured that your future drives will be both safe and smooth.
FIND THE BEST FORD FUSION TIRES NEAR YOU
The Fast & Easy Way: Enter Your License Plate
Check Out all Available Ford Fusion Tires Near You
Average prices for Ford Fusion tires near you:
An average price for a P235/50R17 tire for your Ford Fusion is $148
An average price for a P235/50R17 tire for your Ford Fusion installed is $175
Find out more about TireTutor: Read
To find a tire store or auto repair shop near you in Greater Boston, Brookline, Cambridge, Dedham, or Somerville, check out a list of stores HERE.