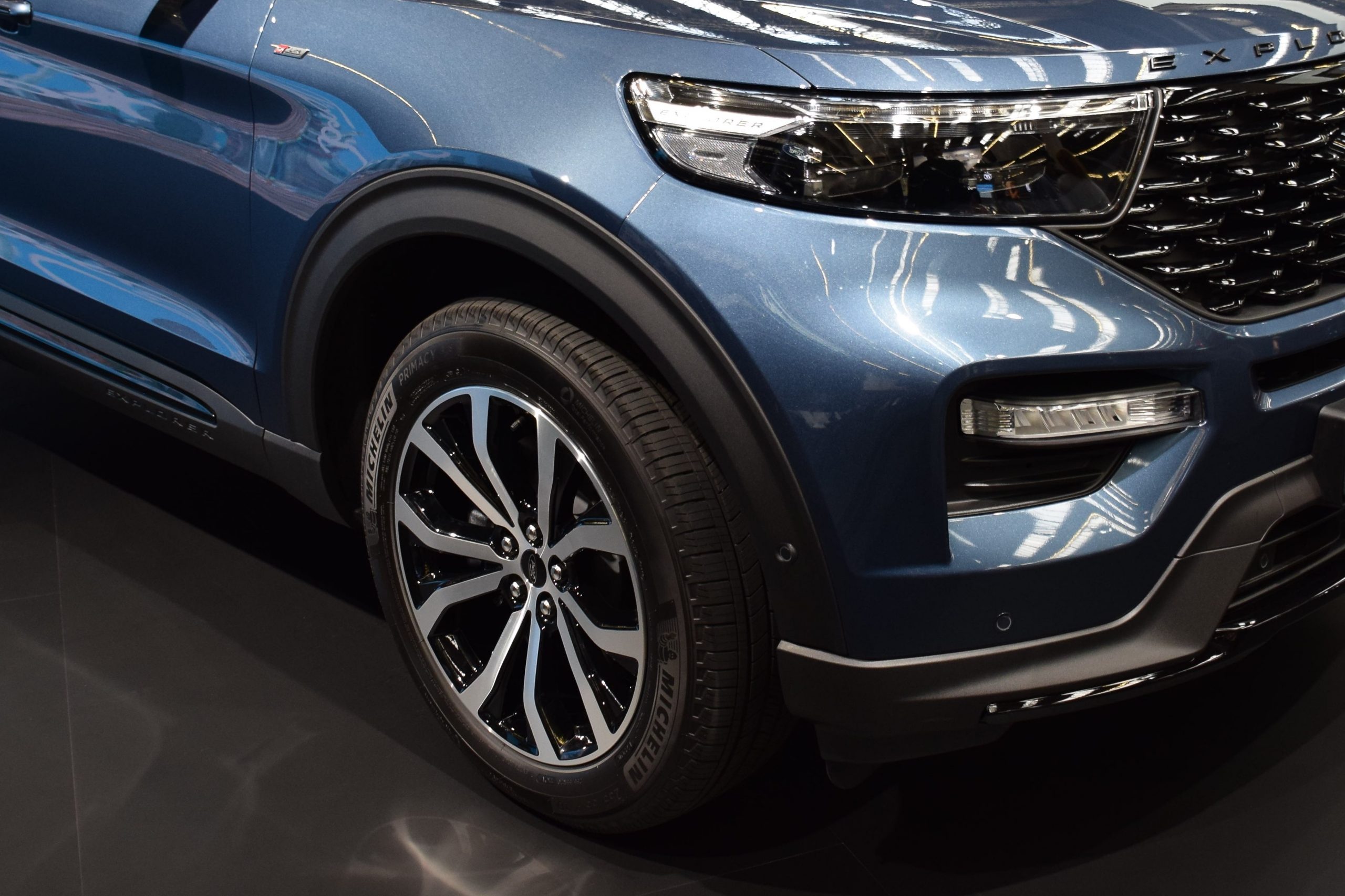 Shop Now
TireTutor helps you buy the best Ford Explorer tires at the best price. We do price and quality comparison shopping for you from dealers and repair shops near you. Here's what you need to know about Explorer tires.
The Ford Explorer is a popular mid-sized SUV known for its excellent handling in all sorts of weather as well as its ample space, making it a great family vehicle. However, the tires are the real foundation of this vehicle, and finding the perfect tires for sale for your Explorer may require some time and consideration along with the help of a tire dealer near you. Consider one of the following options depending on the trim level of your SUV.
18-Inch Tires For  Ford Explorer
The Base and XLT trim levels of the 2016 Ford Explorer both have 18-inch rims. The Cooper Discoverer HTP is a budget-friendly but still dependable tire that is one of the top-rated options when it comes to quiet rides. Continental CrossContact LX20 and Michelin Defender LTX M/S are also excellent all-season tires for your Explorer.
If you are looking for an enjoyable and comfortable off-roading experience, opt for Continental TerrainContact A/T tires. These Ford Explorer tires limit noise on bumpy roads and work well on gravel, grass and dirt.
20-Inch Tires For Ford Explorer
While most of the previously mentioned 18-inch tires are also sold as 20-inch tires, which can fit the Sport, Limited and Platinum trim levels of the Explorer, you might enjoy an even better ride with different Michelin or Pirelli all-season tires. Michelin Premier LTX tires have a standard 60,000-mile warranty and are well-known for their comfortable ride. EverGrip braking technology helps maintain incredible safety and shorter stopping distances even when the tire is half-worn. Pirelli Scorpion Zero All-Season Plus tires are high-rated tires that provide incredible handling on both wet and dry roads as well as amazing gas mileage.
Finding Ford Explorer Tires Near You
It is important that you work with a local tire dealer as you decide on the best tires for your Ford Explorer. Your dealer will be able to discuss the pros and cons of numerous tire brands with you so that you can find the best tires to suit your needs. When you entrust this task to a professional, you can enjoy driving your Explorer with complete peace of mind.
Find the Best Ford Explorer Tires Near You
Check Out all Available Tires Near You
An average price for a P255/50R20 tire for a Ford Explorer normally costs about $238 per tire, or about $266 installed at a tire or repair shop near you.
Find out more about TireTutor: Read
To find a tire store or auto repair shop near you in Greater Boston, Brookline, Cambridge, Dedham, or Somerville, check out a list of stores HERE.